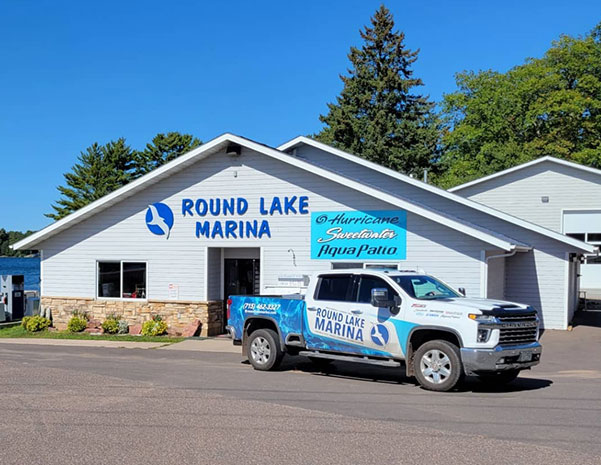 Welcome to
Round Lake Marina
Your Gateway to FUN on the Water!
Conveniently located on Round Lake in Hayward, Wisconsin, Round Lake Marina has everything you need to enjoy the BEST of the Northwoods' scenic waters!
Proudly offering quality brands such as Godfrey Pontoons, Nautique Boats, and waterfront systems from Shore Station and Pier Pleasure, Round Lake Marina has the brands and know-how to provide hours of worry-free enjoyment.
EXPLORE
Explore Our Products And Services
Time…few things in life are more cherished. Time spent with friends. Time spent with family. These are the moments you'll remember and Godfrey Pontoons are designed to make every one of them count.
When you step aboard a Nautique, decisions have been made at every turn so that the ergonomics, aesthetics and functionality of each component are working in your favor. All this, so that fun-filled days on the water for your friends and family are easily within reach.
Since 1959, the ShoreStation name has stood for rugged, dependable waterfront equipment. Our boat lift systems and docks are made for the long haul and backed by one of the best warranties in the business.
Pier Pleasure dock systems offer many features and benefits not found in any other dock system. These unique features make them simple to install, level, and remove.
With over forty years as a dock builder, Lakeview Dock sets a new standard in completely modular and expandable boat docks. Completely modular and expandable!
Count on Round Lake Marina for dock & boat lift service, moving, repairs and replacement. With our professional crew and our state of the art lift barge we can handle any equipment you have.
Get In Touch
Got questions? Reach out for a fast response!